Moderator: stampman
Site Admin
Posts: 1029
Joined: Tue Mar 14, 2006 4:53 pm
Location: Northampton
Contact:
Hi all,
These should bring back some memories for some of you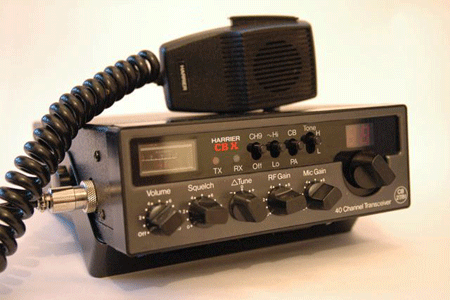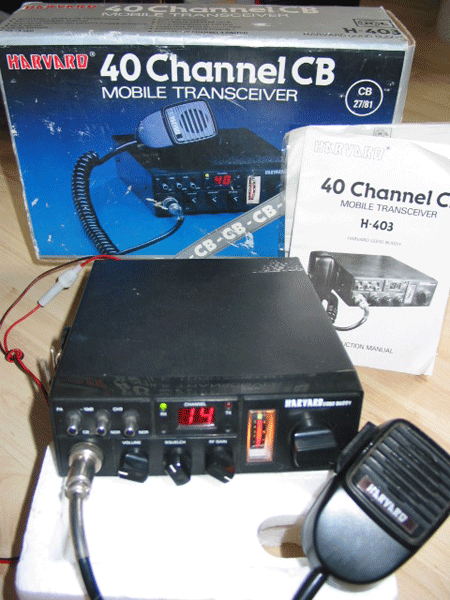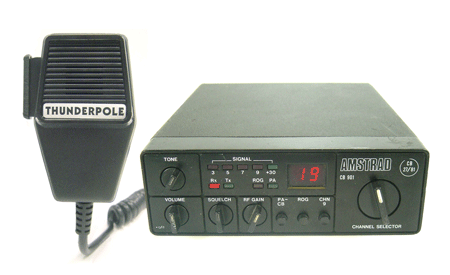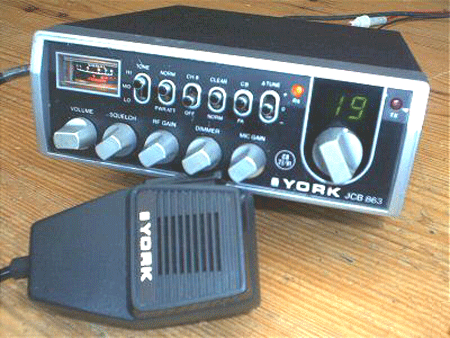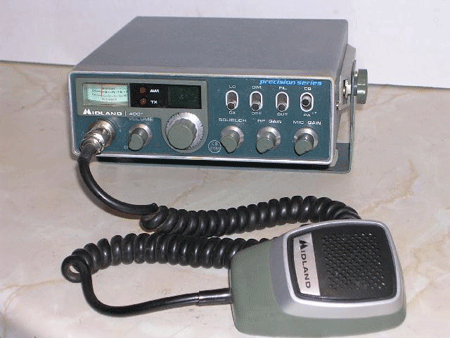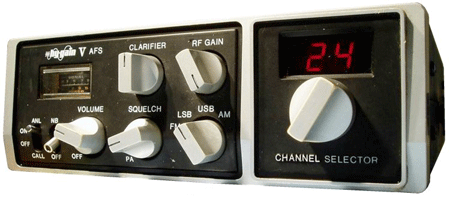 Cheers, Andy
Chatter Box

Posts: 225
Joined: Tue May 09, 2006 7:37 pm
Location: Lizard Peninsula, Cornwall
MY YORK
Fourth down
:):)

http://www.myspace.com/theshrooms06
Good Buddy

Posts: 27
Joined: Sat May 27, 2006 11:38 am
Location: London
Well from memory i owned a Harrier CBX and a Harvard Good Buddy they were both excellent rigs! Also had a Midland 4001 and a Fidelity 2001 that performed very well also.

Infact i preferred those type of rigs to the ones available today! Wish i still had them all.

I must be a CB dinosaur!!! But i like!!!

Cheers...P
All the best.....73....P
Official CB Nut

Posts: 51
Joined: Fri Sep 08, 2006 12:22 pm
good shout paul, my first rig was a fidelity 1000 but i've still got 2000,2001, they've all worked very well for me
Good Buddy

Posts: 20
Joined: Tue Apr 03, 2007 5:27 pm
Location: Northumberland, UK
pips wrote:My first CB Radio was bought from Tandy - but it soon failed, so was sent back to be fixed. The one they sent me back was a GECOL model. Not sure of the model number though.

This was a photo taken in my dad's Datsun - we just hung it off the ashtray to start with, until we managed to get it properly installed. I had an amstrad antenna the base of it was bright

RED

with white lettering.
I *think* this particular CB was branded by several different manufacturers including Tandy, Binatone and Audioline.
I have the Audioline version and whilst the facia looks very different to that one, the knobs and displays are in exactly the same place. Even the mic looks the same but a slightly different colour.
Still going strong too! A label on one of the bits inside dates mine as a 1984 model.
WO HO HO, Im still using a CBX,
This rig uses the Cybenet chassis like the Rotels/Binatone same as York JCB 863, ROTEL RVC 240
Fully tested,power and modulation meter is bang on with crystal clear 100% "modge" power output is 6 watt on high power (not sure if that is true though but many people have told me that it is 6watt for all CBX- can any one confirm this??), 0.5 watt on low, its in great condition for age just a few scratchs and wear on the ally face plate it works very well and its completely original,
Id say it was a perfect candidate for a Mid band block upgrage... if i knew what i was doing..

CBX quality built on the famous Cyberrnet 134AOX board, .
Good Buddy

Posts: 17
Joined: Tue Jul 17, 2007 9:11 pm
Location: Swansea, wales.
breaker 19 wrote:the midland 38 is a good radio i've got one in my ax at the moment with a 5' springer on a 7" magmount and a secret little black box hidden away
wow, another axer with a cb..
join **owners club.. its not full of boy racers.. well, some are but mostly enthusiasts of **`s..
here is a link for the temporary site as the main site is down.
http://***********/phpBB/index.php
the main site is, http://**********************
by the way the midland you have is pretty simular to the one i used to have.
Official CB Nut

Posts: 59
Joined: Wed Mar 05, 2008 7:55 am
For the first time am today the owner of a Rotel RVC 240 radio, good condition, not modded and came as normal. An ebay buy no less.
Would like a CBX or the CBHQ sometime if they ever come around, these are good old radios and the receive was excellent i remember. Sad it took me 27 years to get one for myself, still thats the way it goes and am looking forward now to hear some voices in the sporadic e season
- - -> CB God <- - -

Posts: 2115
Joined: Sun May 04, 2008 8:11 pm
Location: Birmingham, England
my god guys they bought some realy good memories back to me over the last 25 years ive been on the radio ive had most of them
th hy gain 5 was my first ssb radio and the harvard was my first ever cb.some real old classics.... =D>
Official CB Nut

Posts: 59
Joined: Wed Mar 05, 2008 7:55 am
WOW RA201 and a Nato 2000 now there is some History.
Here, have a Rotel RVC240 and a Reftec 934 in the Cupboard
Love those Yorks and Harrier CBX's
Needs to get out more!!

Posts: 874
Joined: Wed May 10, 2006 7:23 am
CB Handle: GREENFINGERS
Location: Bournemouth/poole
York 863
still got one here
26TM777 26W777